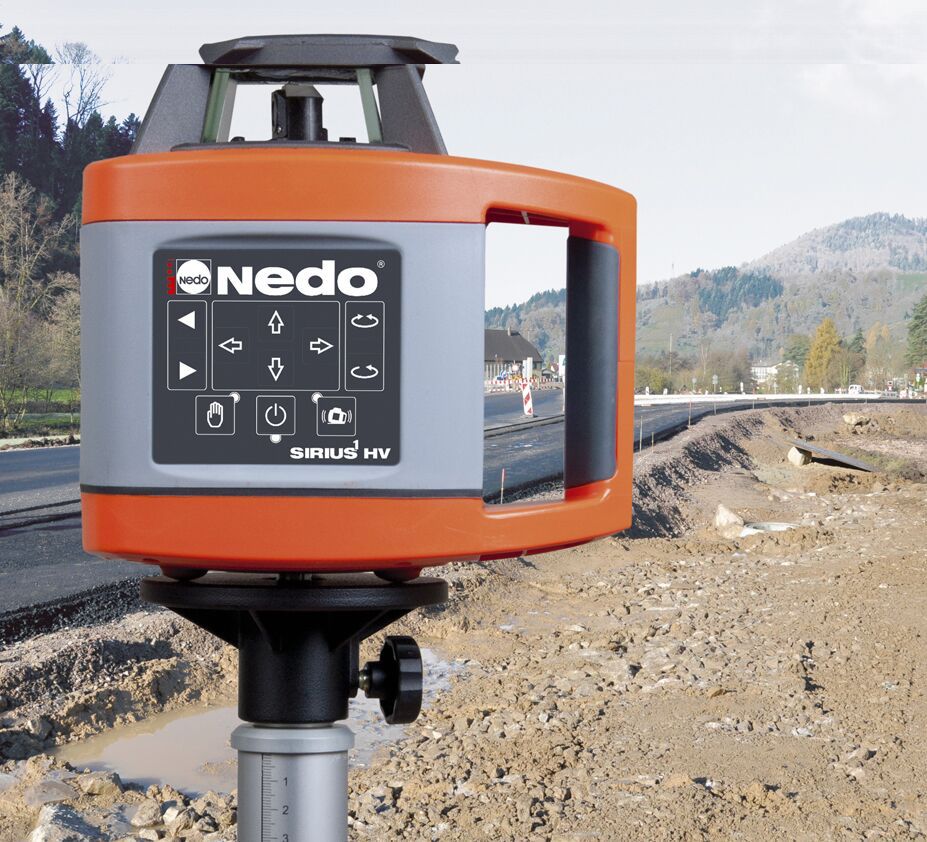 Description
The fully automatic horizontal/vertical rotating laser for clever tradesman. It is ideal for levelling and aligning outdoors in any construction job and also multiple interior jobs due to the visible beam. The ability to set manual grades in both X & Y directions allows flexibility in the field and interior ceilings rake slopes. SIRIUS1 HV combines optimum functionality, a full range of features and an attractive price-performance ratio. Includes rotating laser SIRIUS1 HV, laser receiver ACCEPTOR2 with Heavy-Duty rod clamp, rechargeable batteries, charger, remote control and case.
Fully automatic horizontal/vertical laser for outdoor building/construction and indoor applications.
Laser class 2 – use anywhere in Australia. Class 3R also available.
Automatic level control stops the laser if it receives a heavy jolt. In this way, height errors are avoided.
Upward and downward plumb beam.
Manual setting of slopes in 2 axes.
Scanning function and dot mode.
Rugged housing protected against low pressure jet water in accordance with IP 65
Rotor protection made of cast aluminium and break-proof glass.
High-power NiMH rechargeable batteries for long operation.
Remote control included for a convenient setting of manual grades, rotational speeds and directions.
Tough receiver and clamp.
Casting concrete floors
Metre marking in interior work Dry wall construction
Use of batter boards
Laying screed
Masonry and excavation work Landscaping
Interior construction
| | |
| --- | --- |
| Levelling accuracy | ± 1 mm/10 m |
| Self-levelling range | ± 5° motor-powered, with automatic level control |
| Working range Ø | approx. 300 m with receiver |
| Laser | < 1 mW laser class 2, 635 nm or optional 3R < 5mW |
| Rotating speed | 0, 60, 120, 300 and 600 rpm |
| Scanning angle | 0°, 6°, 20°, 50° and 90° |
| Protection class | IP 65 |
| Power supply | NiMH rechargeable batteries 4.8 V, 3800 mAh |
| Operation duration | approx. 30 h |
| Connecting thread | 5/8'' |
| Warranty | 2 Years |