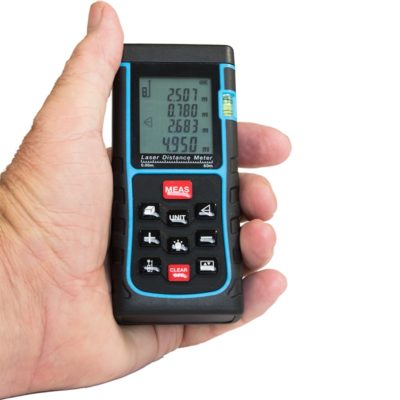 Fully featured laser distance metre. Measures to 60m. Made in Sweden.

Calculates area and volume. 3 measuring positions. Inbuilt bubble for Pythagoras measurements
• Last 100 shots memory
• Includes hip pouch and target plate
• Two year warranty
read more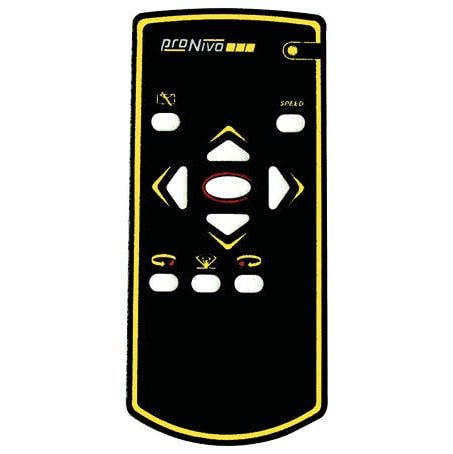 David White Remote Control
Remote Control PR for Tomi LR 410H and LR 430HDV Lasers.
Remote Control can change the rotation speed. Scan angles and setting of manual grades.
Lightweight hand held
Multi function buttons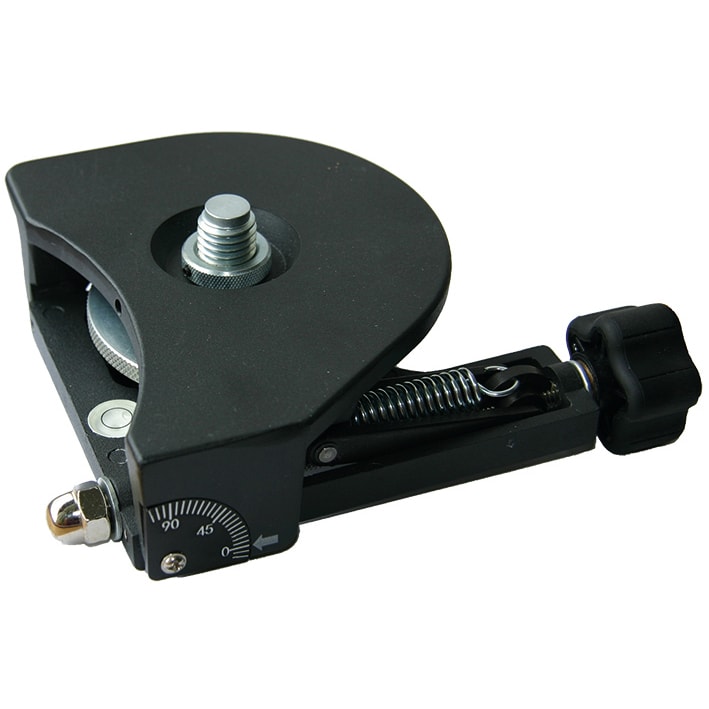 David White W-90 Tiltable Mount
W-90 Tiltable mount for matching slope or manual grade laser.
The heavy duty all metal mount sits between the flat tripod head and the laser to achieve greater angles than the laser can achieve internally.
Includes inbuilt bubble
Slow motion screw with fine thread
Slopes from 1 deg incrementally to 30deg
David White W-95 Rotational Base
W-95 rotational base for grade lasers.
This base sits between the tripod and the laser. It is designed to finely move the Y or X axis of a laser to the far point to set grade, ie single/dual.
Solid metal construction
Left/right slow motion screws
Horizontal circle graduations for setting zero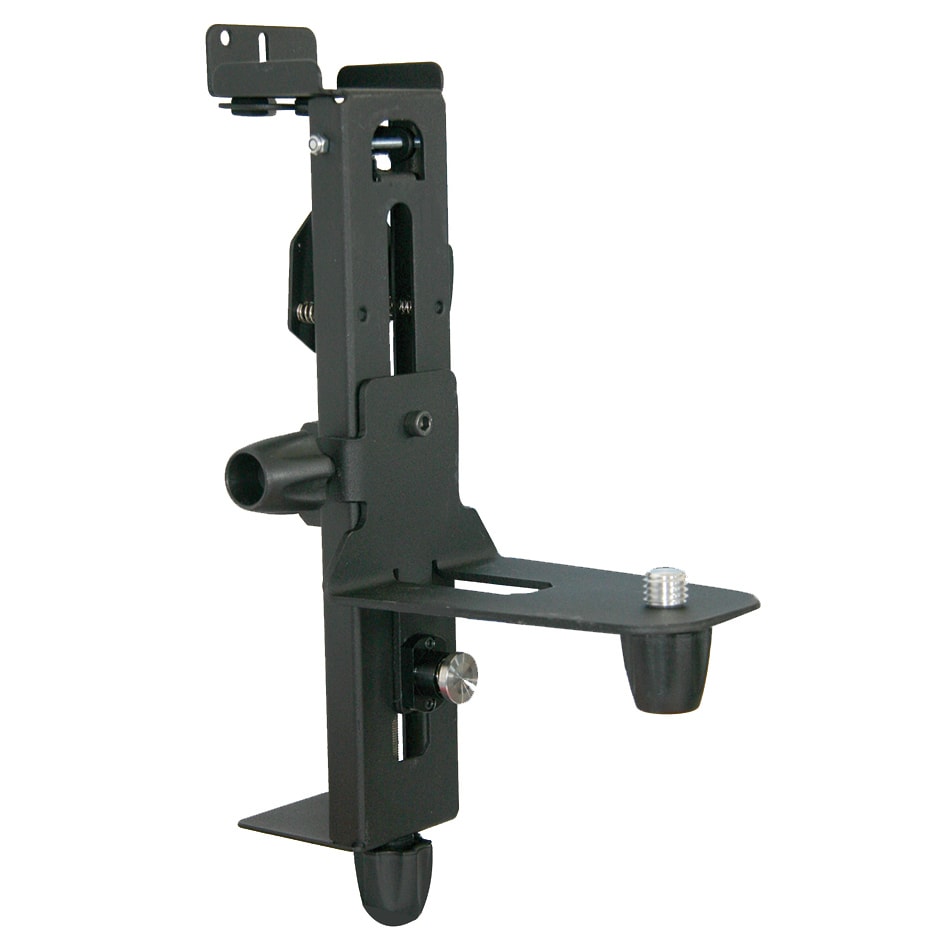 David White W-96 Laser Wall Mount
W-96 laser universal all metal wall mount. 
Used for supporting ceiling lasers and also when in the horz position on the ground for vertical alignment.
Clip onto ceiling rail
Mountable onto tripod (horz position)
New quick slide and lock clamps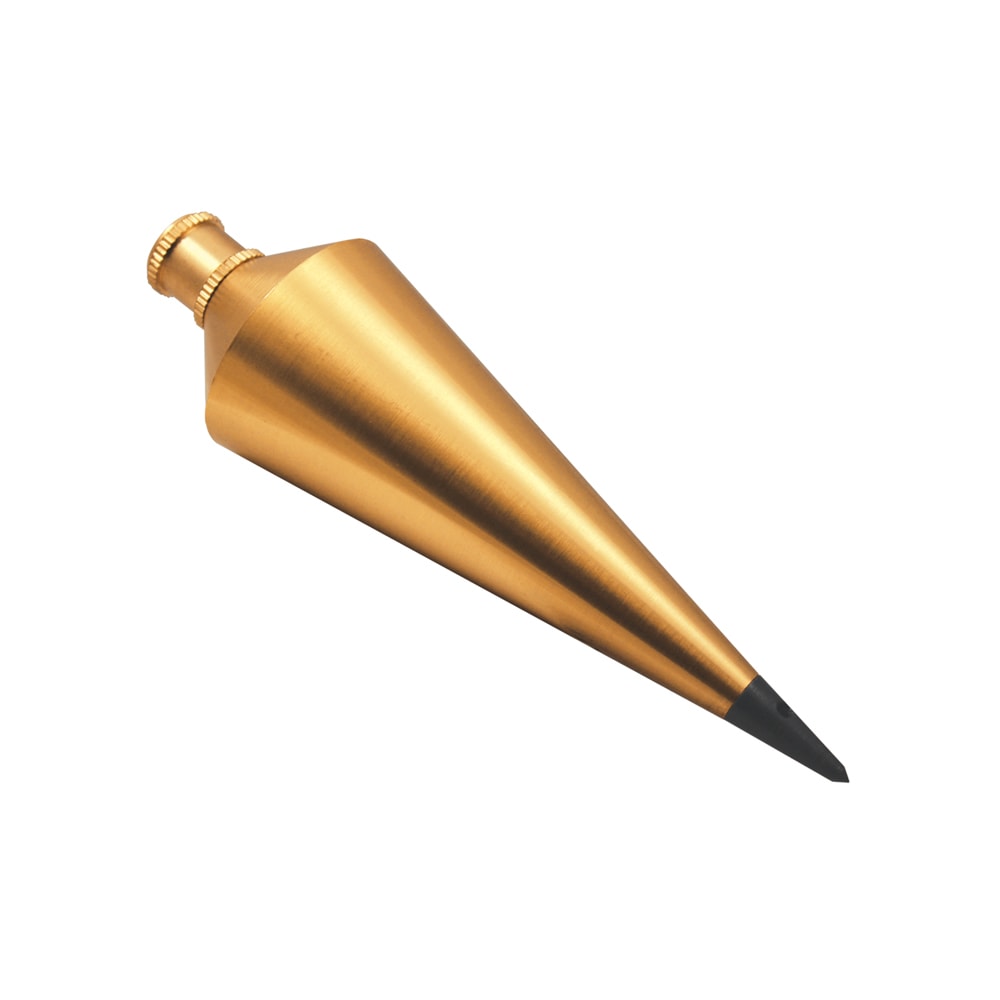 David White Plumb Bob
Plumb bob brass DW-16 16oz
Plumb Bobs – the must have accessories. For use in masonry, carpentry and surveying industries. Professional Grade.
Plumb bob brass DW-16 16oz
Fluro plumb string U-02FR 22m
Solid Leather Plumb Bob pouch for both U 1618 16 & 18oz