SiteMAX-HD Composite Tripod
For Robotic and Total Stations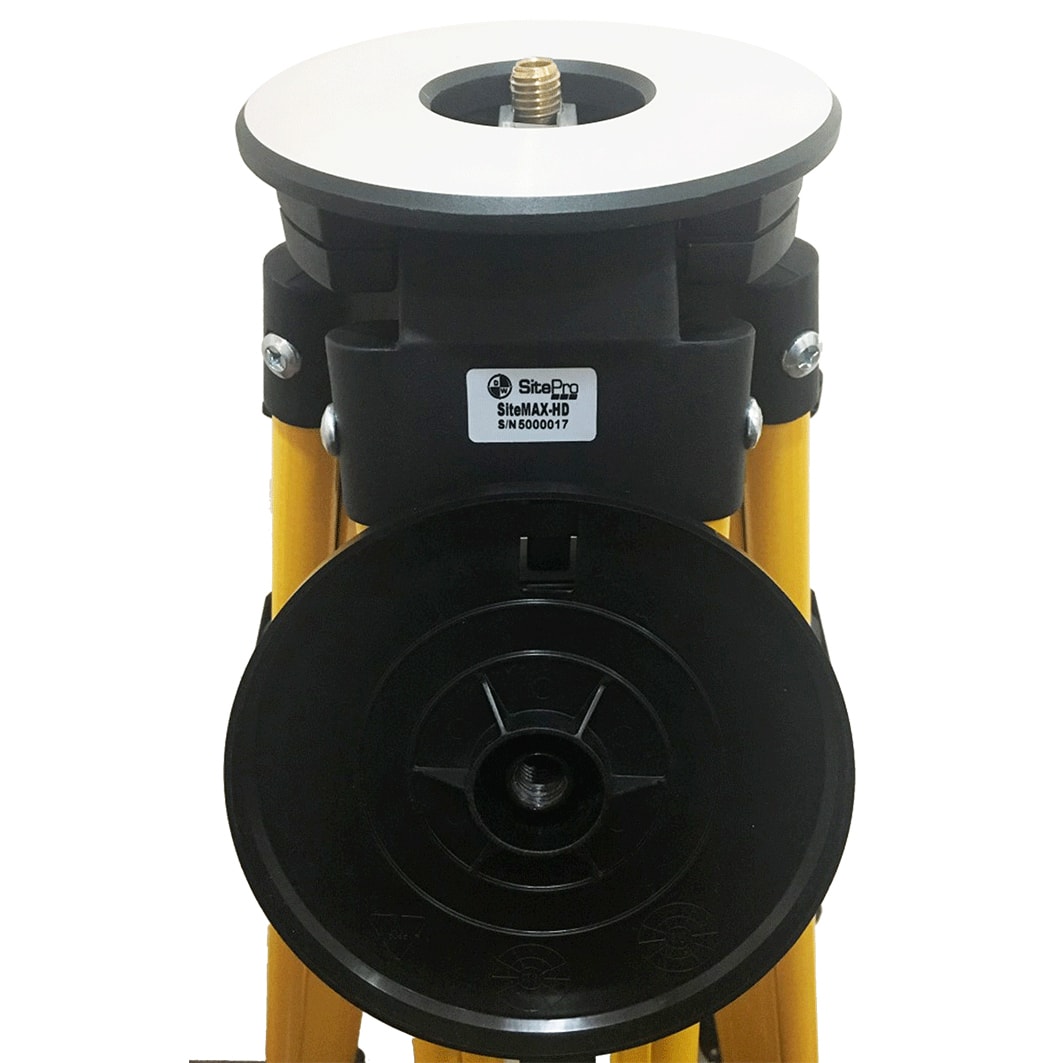 Description
The SiteMAX-HD, is the top of the line Heavy Duty survey/construction Composite Tripod with Dual Clamps, Safety strips large circular head and each tripod has it's own serial number and the only tripod with a 3 Year Warranty in Australia.
Composite fibreglass construction for stability and weather resistance
Large round machined head and leg hinges provide a stable base.
Very low coefficient of expansion
Safety stripes on two legs
Dual Clamping system – QUICK release and Wing screws. Doubles the stability and life of tripod
Large soft balanced handle and straps for transporting
Each component easily adjustable for tension with a spanner
New 2018 design leg stops for attaching Data Collectors, GPS Radios and protective head cap storage
Weight 7.2kg
Closed 1140mm
Replaceable points (steel)
Individual serial numbers for tracking.
Alignment work
Slope determination
Gardening and landscaping
Structural and civil engineering
Road construction